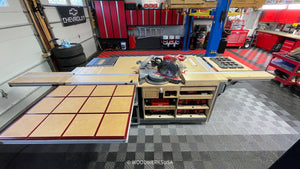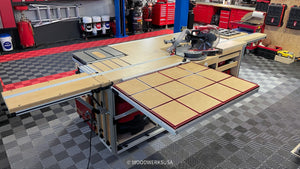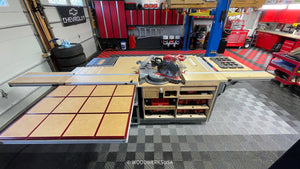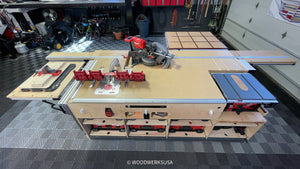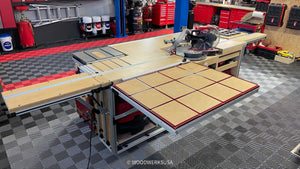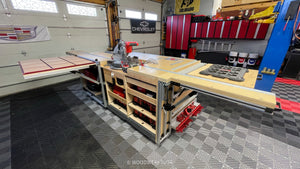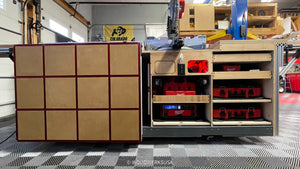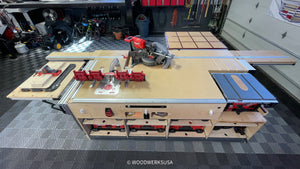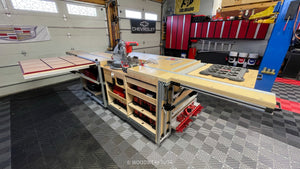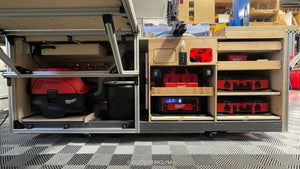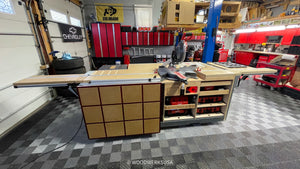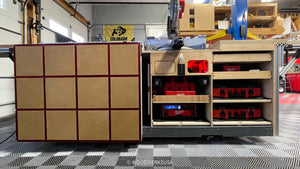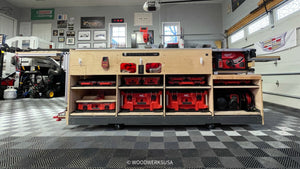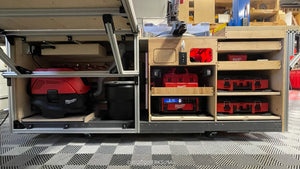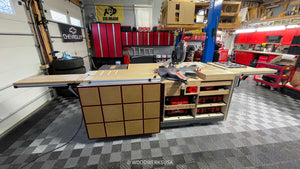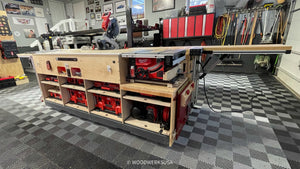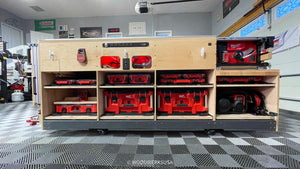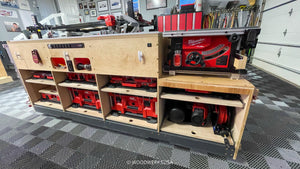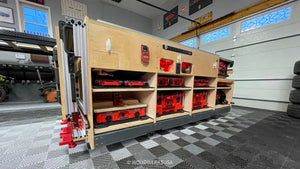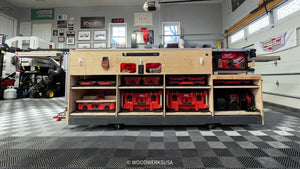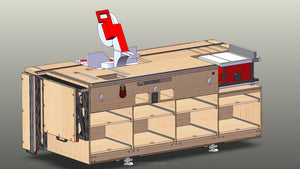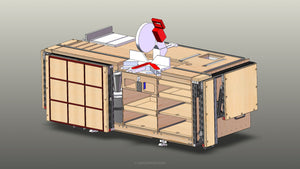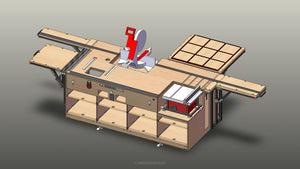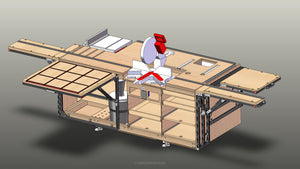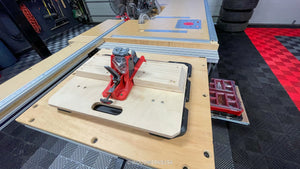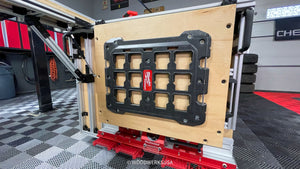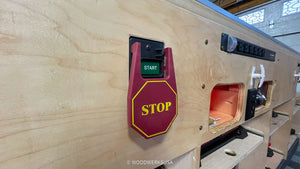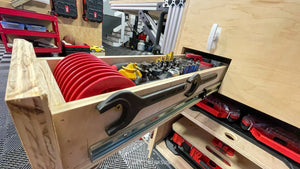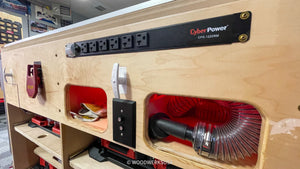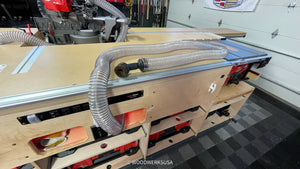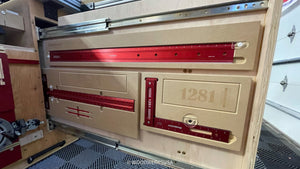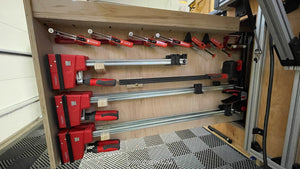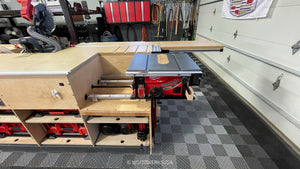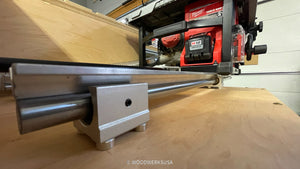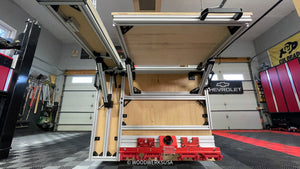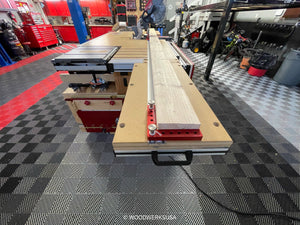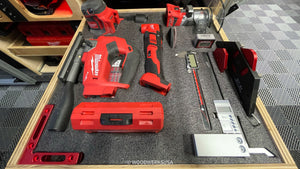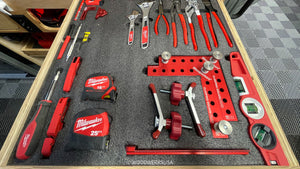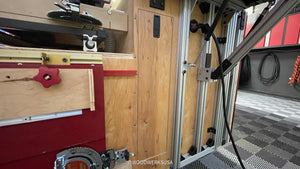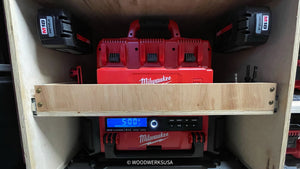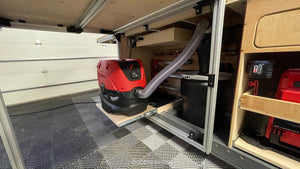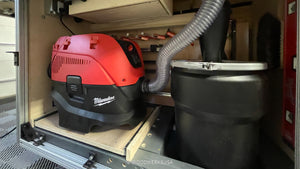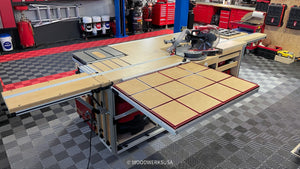 Mobile Werkshop Plans | Milwaukee | WoodPeckers | Armor Tool
 Welcome to the Mobile Werkshop! 
Here you can Purchase and Download plans to build your own Mobile Werkshop. 
The workbench design is optimized for all common tool brands and tool storage solutions.      
Options:

Plans Only
38 Pages of Detailed Build Instructions
16 Page Build Guide
Price & Source List
Plans + Photos
Same as above plus:
Access to over 900+ Photos
Plans + Photos + Videos
Same as above plus:
Access to 10 Build Walkthrough Videos
Save time and money learning from my mistakes along the way
Plus exclusive design discussions
Plans + Photos
A La Carte Add On:
Access to over 900+ Photos + 10 Build Walkthrough Videos
___________________________________________________________________ 
PLEASE CHECK OUT MY YOUTUBE CHANNEL FOR WALKTHROUGH VIDEOS 
___________________________________________________________________
The premise behind the Mobile Werkshop is simple:  
Optimize space 
Minimize setup time for projects
Maximize efficiency

Dial in accuracy
Maintain cleanliness 
Specs & Description:

120 CUBIC FEET OF AMAZING 
BASE BENCH IS 48" (W) x 97.5" (L) x 42" (H)
OVERALL SIZE WITH FLIP UP OPTIONS IS 54.5" (W) x 109.5" (L) x 42" (H) 
Completely flat work surface (Except Miter Saw Area)
Onboard Dust Collection With Gate Valves

Onboard 3-Way Vacuum Switch
Onboard Electrical Distribution with Battery Charging
Linear Rail Table Saw with Electric Actuator


Allows for full 48" sheet width cutting

Optimized Storage solutions throughout
90 Degree T-Track for creating 90° Corners
Flip-Up outfeed support includes optional T-Track inlay
Precision Miter Saw Flip Up Extensions using 8020 Aluminum Extrusions
Capability to utilize Incra's Miter5000 Sled
Universal Tool Bin Organization Solutions
Onboard Router Fence Storage
Onboard Pocket Hole Jig Storage and work area
Flush Mounted Miter Saw T-Track System
Tool Spaces:
All Miter Saws with standard 3.5" Deck height 
Table Saw Opening - 24.5" (W) x 23.625" (L) x 13.5" (H) 

Fits most standard jobsite saws
May need to shim height if linear rail is not utilized

Router area will fit most drop in router plates
Included:
Detailed 3D plans with cut lists and step by step assembly instructions

Dual Dimensioned for Imperial and Metric Customers
Add-On Options List including flip-up extensions
Full parts list (Bill of Materials) with links to all products used
Price List (Jan 2021 Pricing)
Detailed Wiring Guide
Detailed dust collection plumbing schematics
Cost saving suggestions throughout plans
Costs to Build:
Varies drastically with options, however to get started here are some line items for the workbench:

Total Lumber Cost:  ~$700.00

High End Casters, Floor Locks: ~$350.00
Table Saw Linear Rail System w/ Actuator - $170.00
Add Electrical Supplies. PVC Plumbing, T-Track, Drawer Slides, Flip Ups and other options as desired.